The final day of Funko Fair 2023 is upon us! Make sure to check out our Funko Fair 2023 Index to see of what Funko has to offer so far!
Next up today is the 2nd POP! of the Scarlet Witch, and the latest addition to the Amazon Exclusive Civil War set!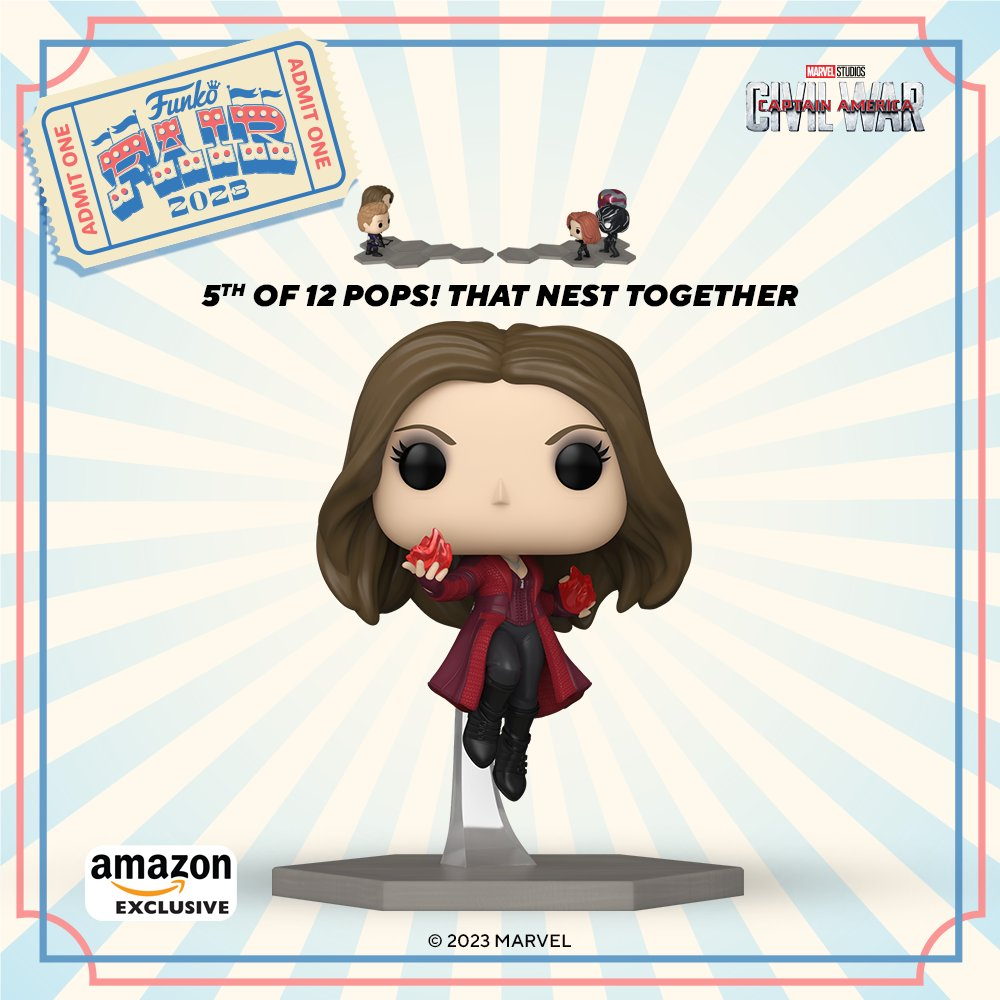 This will start shipping in April, and all the Civil War POP! can be pre-ordered using the links below:
Team Iron Man:
–Vision
–Black Panther
–Black Widow
-War Machine
-Spider-Man
-Iron Man
Team Captain America:
–Hawkeye
–Scarlet Witch
-Winter Soldier
-Ant-Man
-Falcon
-Captain America
Note: This series will be updated with a new article every time a new POP! is announced, however our galleries may be updated to include POP! not in this article, head on over to our Civil War index for all the latest updates.