Welcome to the 2nd week of the Funko Fair! The next few Wednesdays, Funko will be revealing new items that are due out later in 2023!
I Am Groot is the next reveal, with a full line-up of POP! based on the series of shorts on Disney+.
Fancy Groot
Groot in Onsie
Groot with Book
Groot with Grunds
Groot with Dentonator
Groot with Cheese Puffs
Flocked Groot with Cheese Puffs (Hot Topic Exclusive)
Iwua as Groot (Funko Shop Exclusive)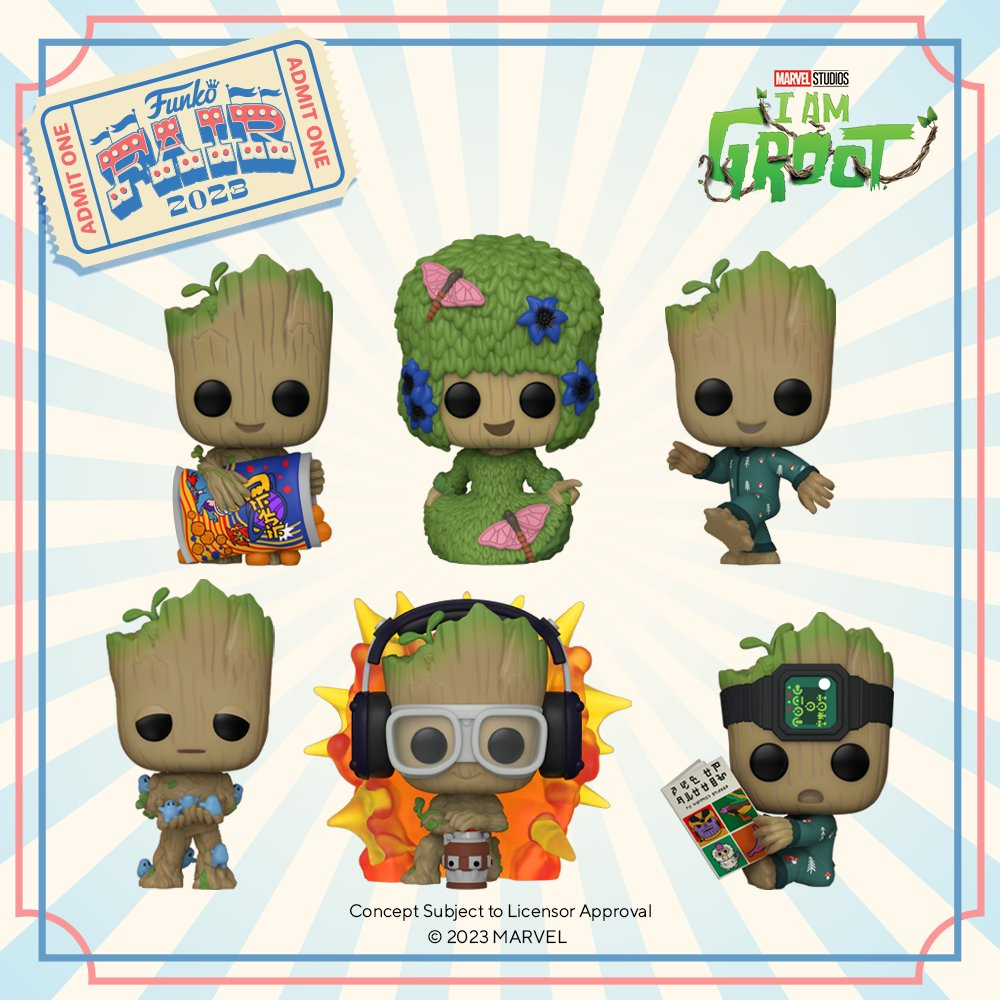 Also announced is a Funko Shop Exclusive 3 Liter Soda with Clear chase as well as a series of Mystery Minis!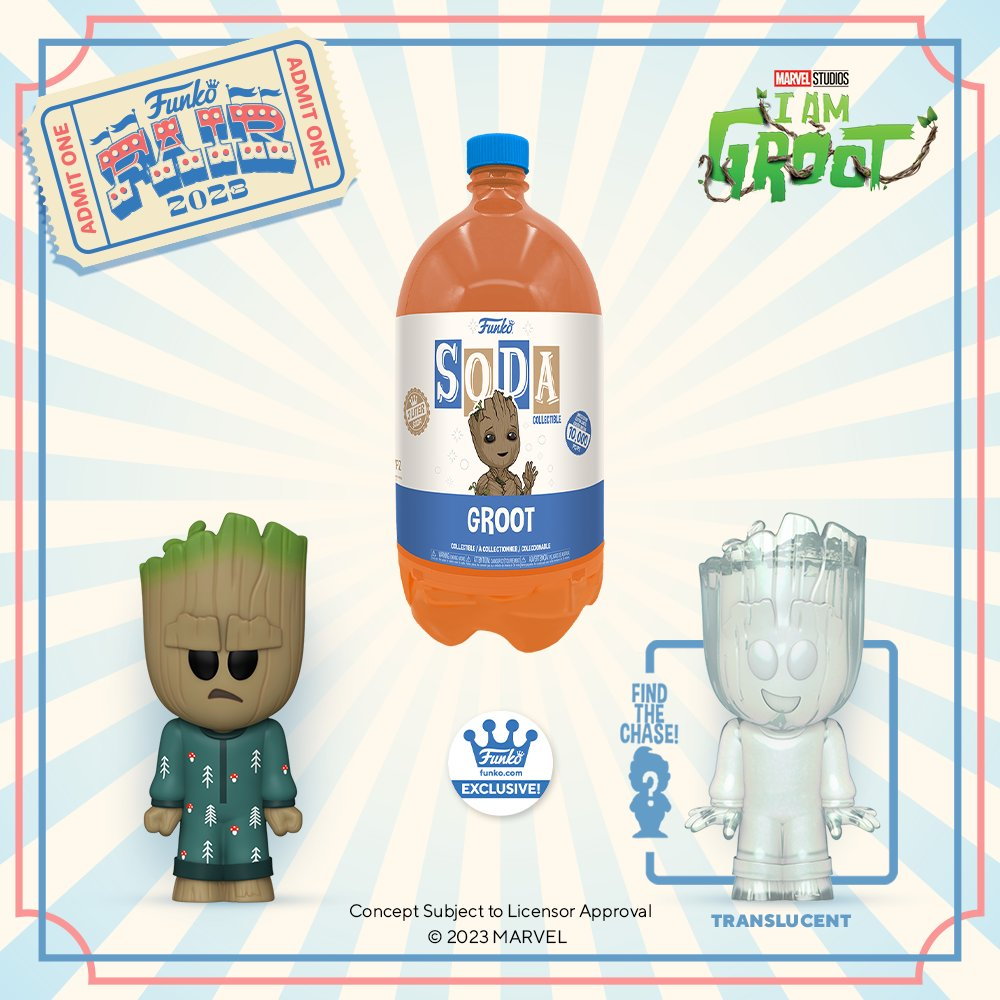 These are due out April, and can be pre-ordered at the following online locations: