Welcome to the 2nd week of the Funko Fair! The next few Wednesdays, Funko will be revealing new items that are due out later in 2023!
Thor is the next Amazon Exclusive Avengers 60th Anniversary POP! This whole series will feature the original Avengers in a Comic Shading deco style, and includes a matching POP! Pin.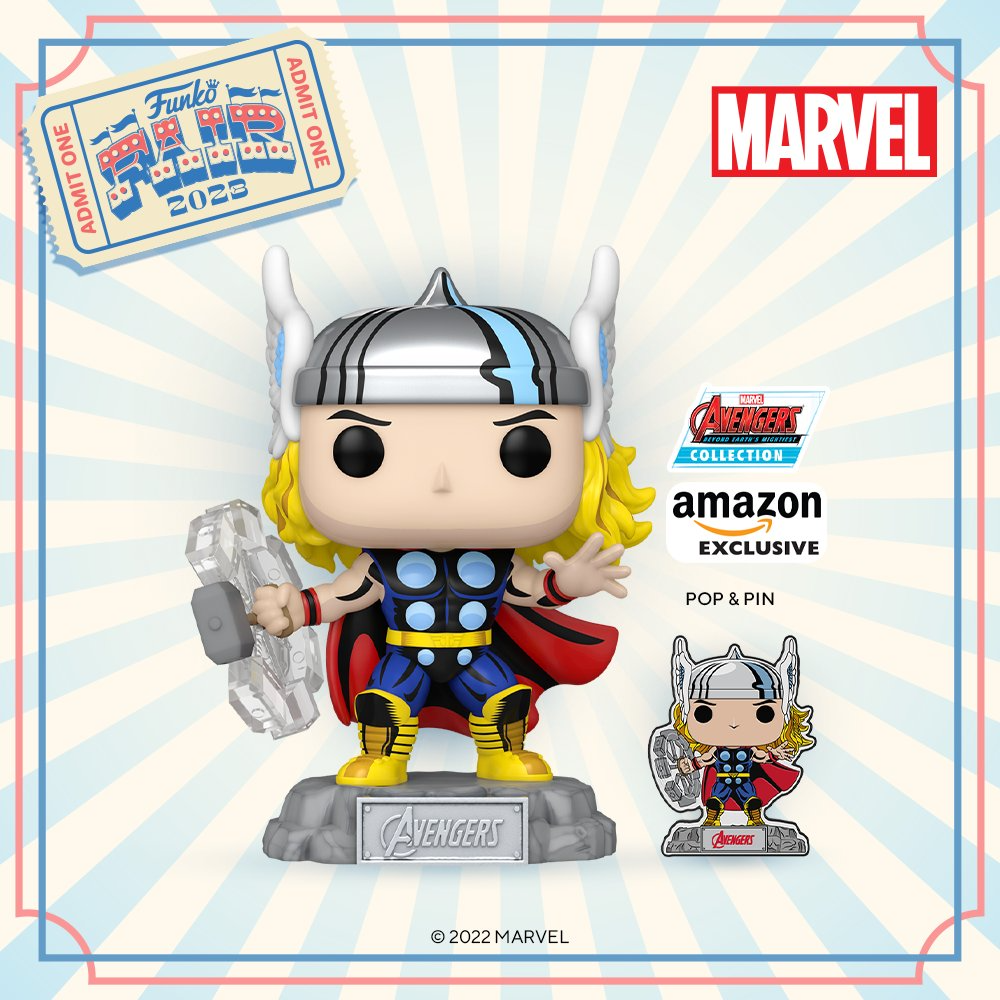 Thor is due out in May, and all the Avengers 60th Anniversary POP! are now available for pre-order online:
Note: This series will be updated with a new article every time a new POP! is announced, however our galleries may be updated to include POP! not in this article, head on over to our Avengers 60th index for all the latest updates.