Miles Morales on a Subway Cart is the latest addition to the Amazon Exclusive Disney 100 Train Set!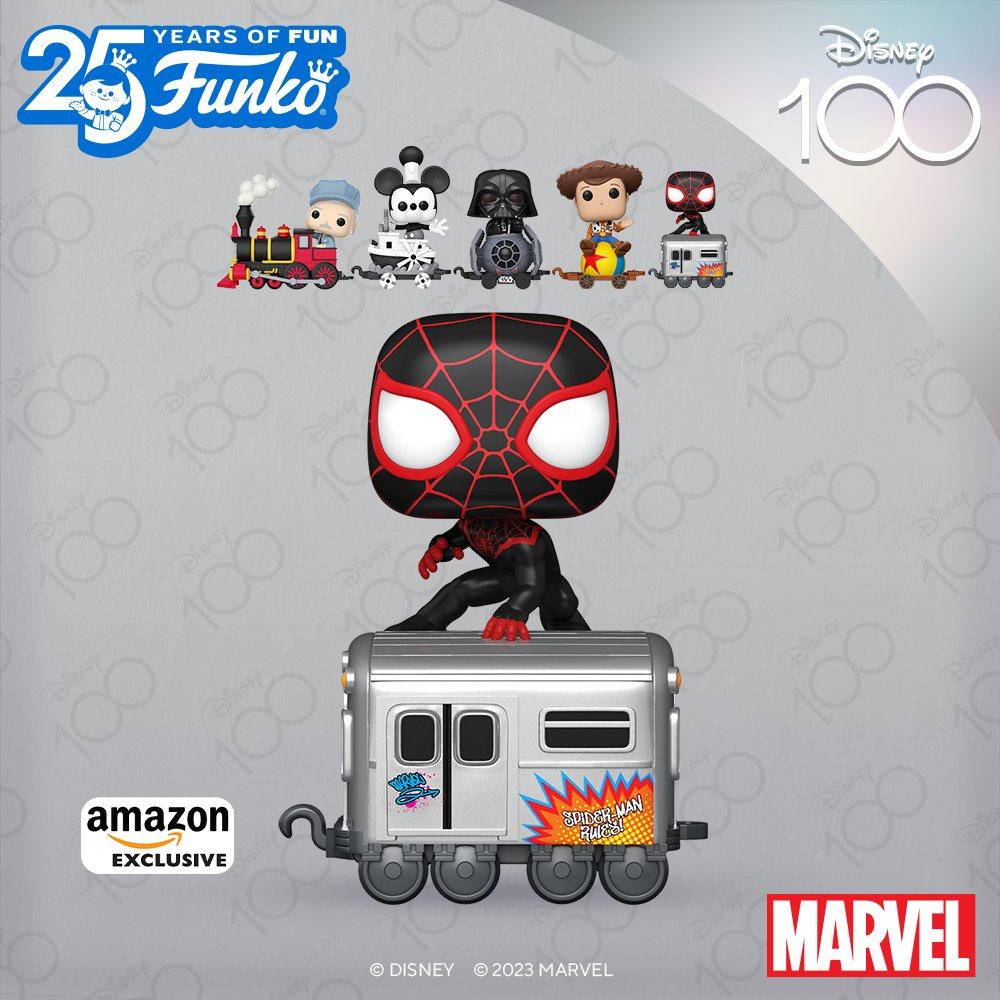 This is due to start shipping in late October, and all the Disney 100 Train POP! can be pre-ordered at the links below.
Note: This series will be updated with a new article every time a new POP! is announced, however our galleries may be updated to include POP! not in this article, head on over to our Disney 100 Train index for all the latest updates.