Col. Rhodes is the 7th POP! in the ongoing Amazon Exclusive Captain America: Civil War series.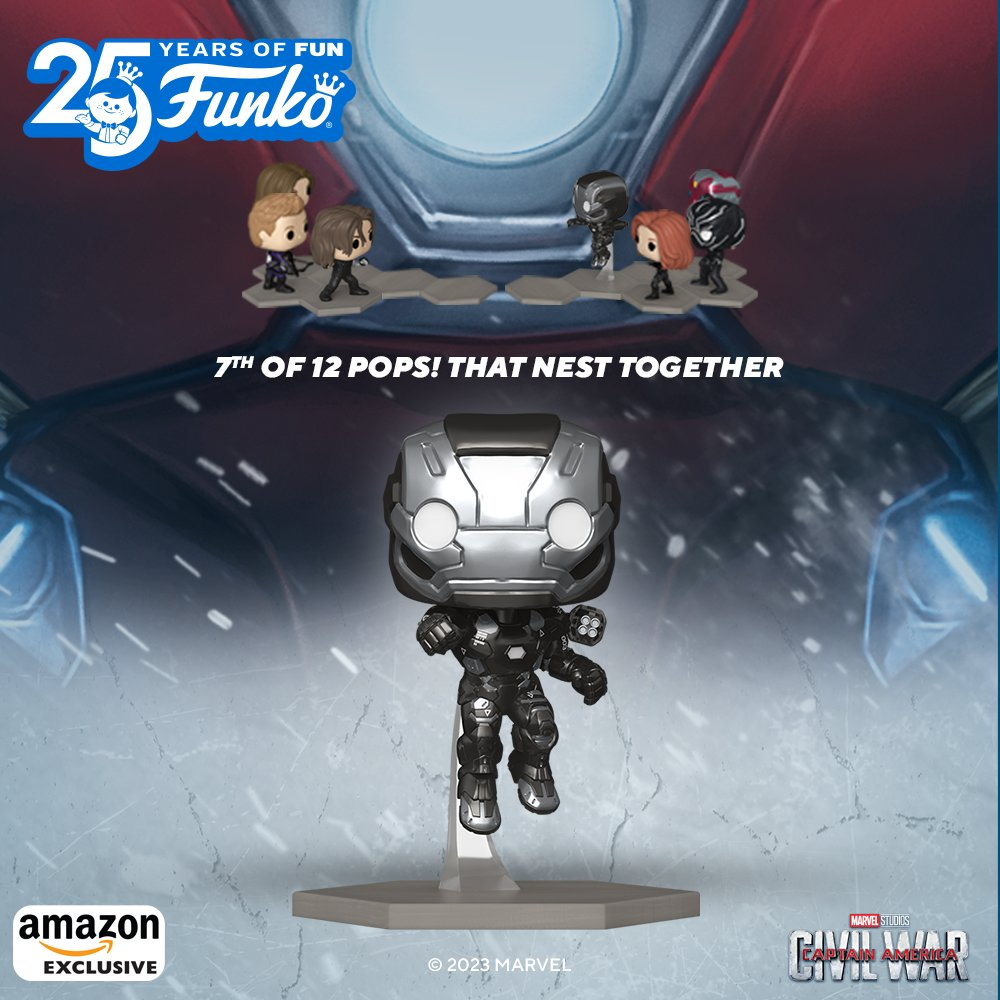 This is due out in October, and all the Civil War POP! can be pre-ordered using the links below:
Team Iron Man:
–Vision
–Black Panther
–Black Widow
–War Machine
-Spider-Man
-Iron Man
Team Captain America:
–Hawkeye
–Scarlet Witch
–Bucky Barnes
-Ant-Man
-Falcon
-Captain America
Note: This series will be updated with a new article every time a new POP! is announced, however our galleries may be updated to include POP! not in this article, head on over to our Civil War index for all the latest updates.