Funko & GameStop have been killing it with their Star Wars Gamer Greats series. They have had them slowly trickle in over the past few years, but Funko has announced a new wave of POP!
ARC Umbra Trooper (Battlefront)
Proxy (The Force Unleashed)
Imperial Rocket Trooper (Battlefront)
Nightsister Merrin (The Fallen Order)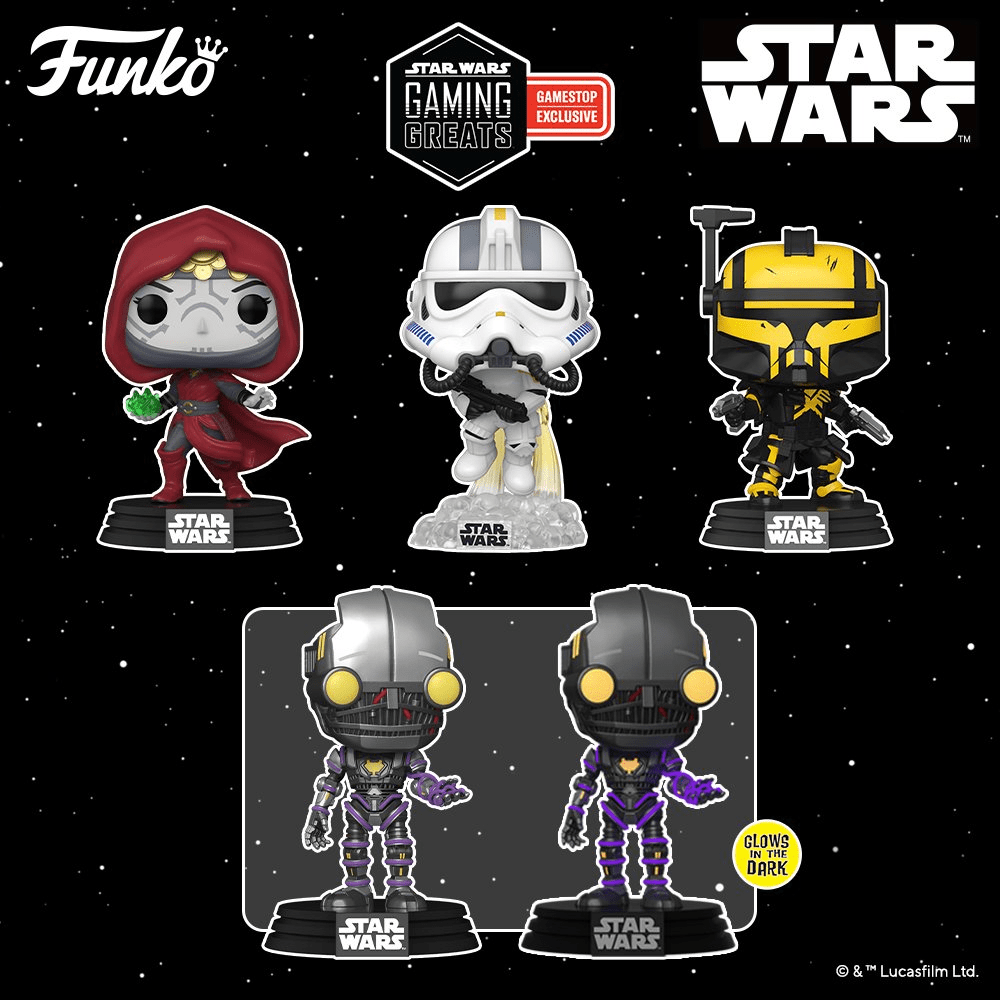 These are available now on the GameStop website right now, and should start hitting their stores soon.