The final 2 She-Hulk POP! have finally been revealed, and it is 2 different versions of She-Hulk. One in her Hero Suit and one in her Glitter Gala Dress. The Hero Suit version will also have a 10″ & Glow in the Dark versions. The full line-up includes: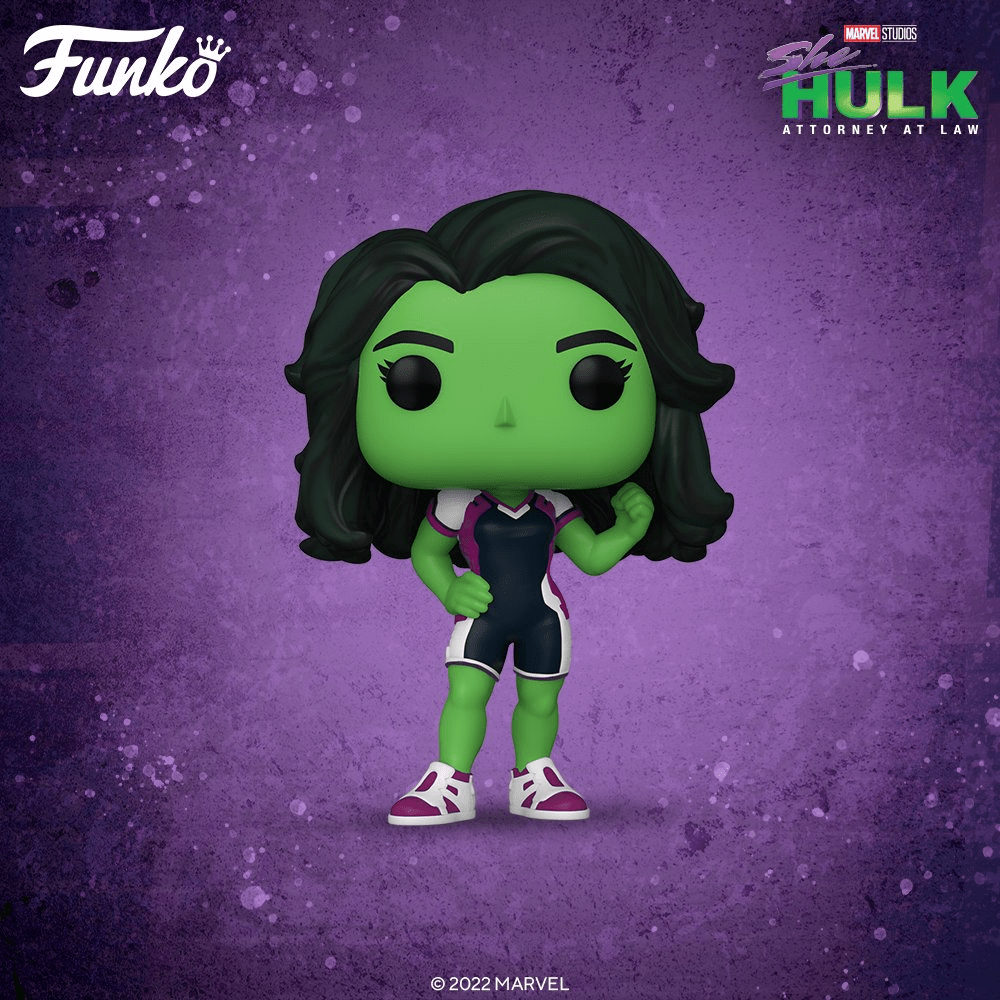 These are due out in November, and can be pre-ordered now at the following online locations:
Note: This series of POP! will be updated after each episode of the series, however our galleries may be updated to include POP! not in this article, head on over to our She-Hulk index for all the latest update.