Amazon & Funko continue their exclusive Power of the Galaxy assortment of Star Wars POP!, with the obvious addition of Princess Leia. This POP! is based on her appearance in A New Hope during the escape of the Death Star…clearly after she's been through the trash compactor.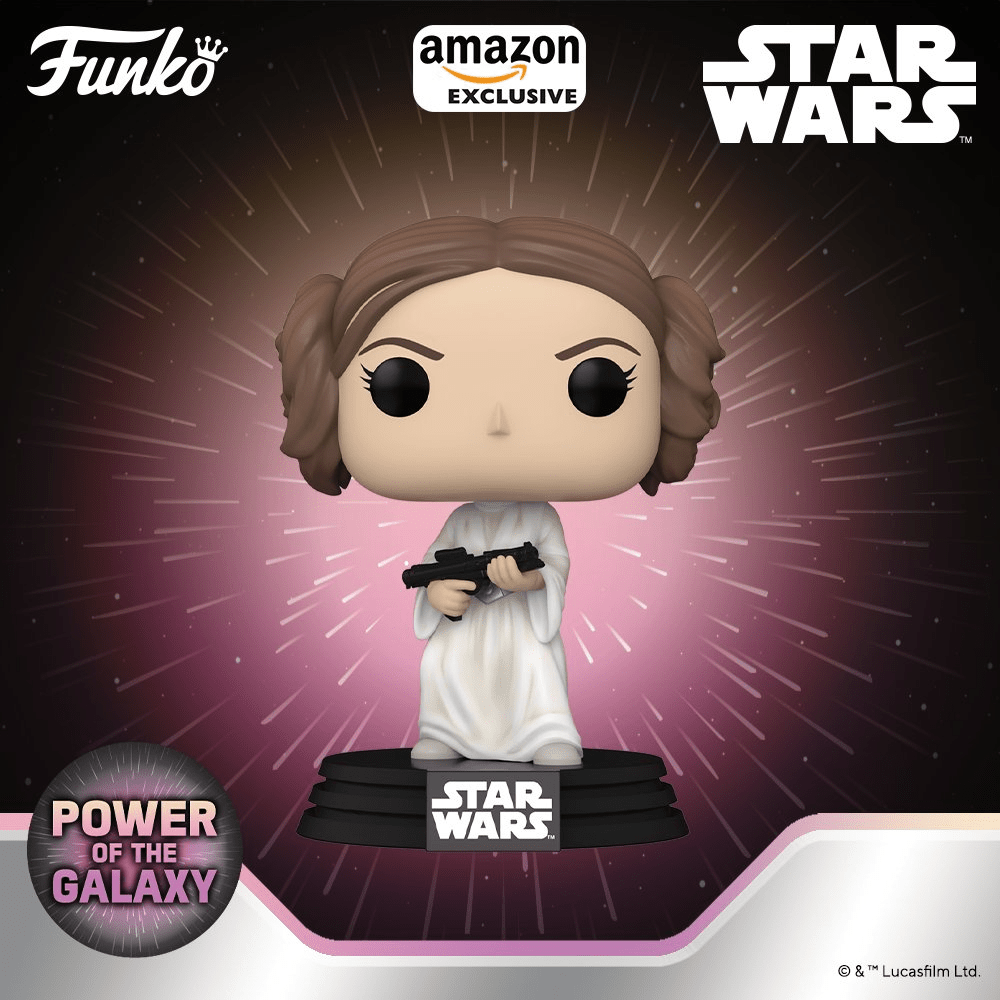 Leia is due out in December, and all the Power of the Galaxy collection can be pre-ordered at the links below.
Note: The gallery above will be updated as each POP! in the Power of the Galaxy is revealed, and may contain images that have not been revealed as of the publishing of this article. Head on over to the Power of the Galaxy index for all the latest updates.