The latest series of Deluxe Star Wars POP! continues, exclusively at GameStop. Savage Opress has joined the Red Saber Series, joining Darth Maul & Darth Sidious.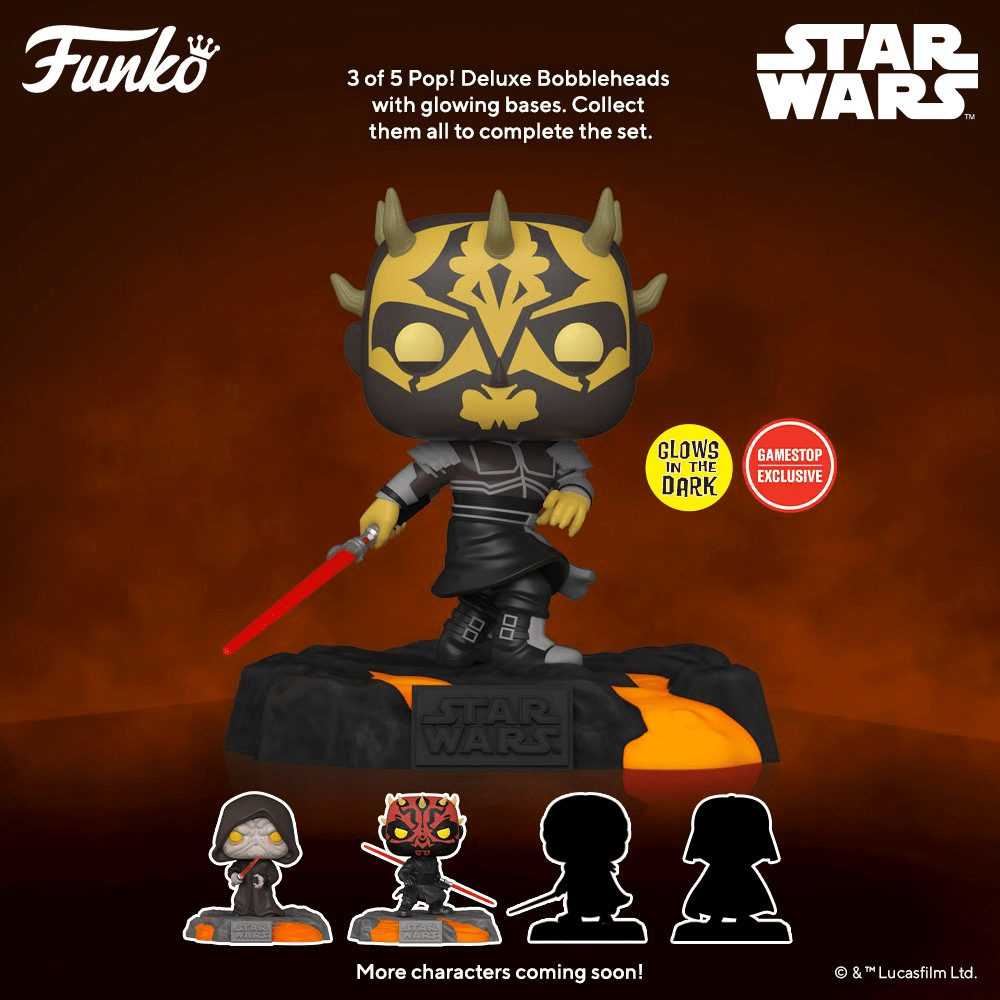 It is very clear that Darth Tyranus & Darth Vader are the final ones that will be revealed, however these are labeled as "Volume 1," so the hope for others like Ventress, Kylo Ren, and even some of the Inquisitors.
These are all in stock now, and can be ordered online on the GameStop.com.