This summer's DC blockbuster, Black Adam, will have the full support from Funko! There is an entire wave a POP! that has been announced for the film that is headed up by Dwayne Johnson.
Flying Black Adam
Lightning Black Adam (with Glow Chase)
Atom Smasher
Cyclone
Dr. Fate
Hawkman
Sabbac
Deluxe Black Adam on Throne
Hawkman in Cruiser POP! Ride
Glow in the Dark Flying Black Adam (Amazon Exclusive)
Action Pose Hawkman (Walmart Exclusive)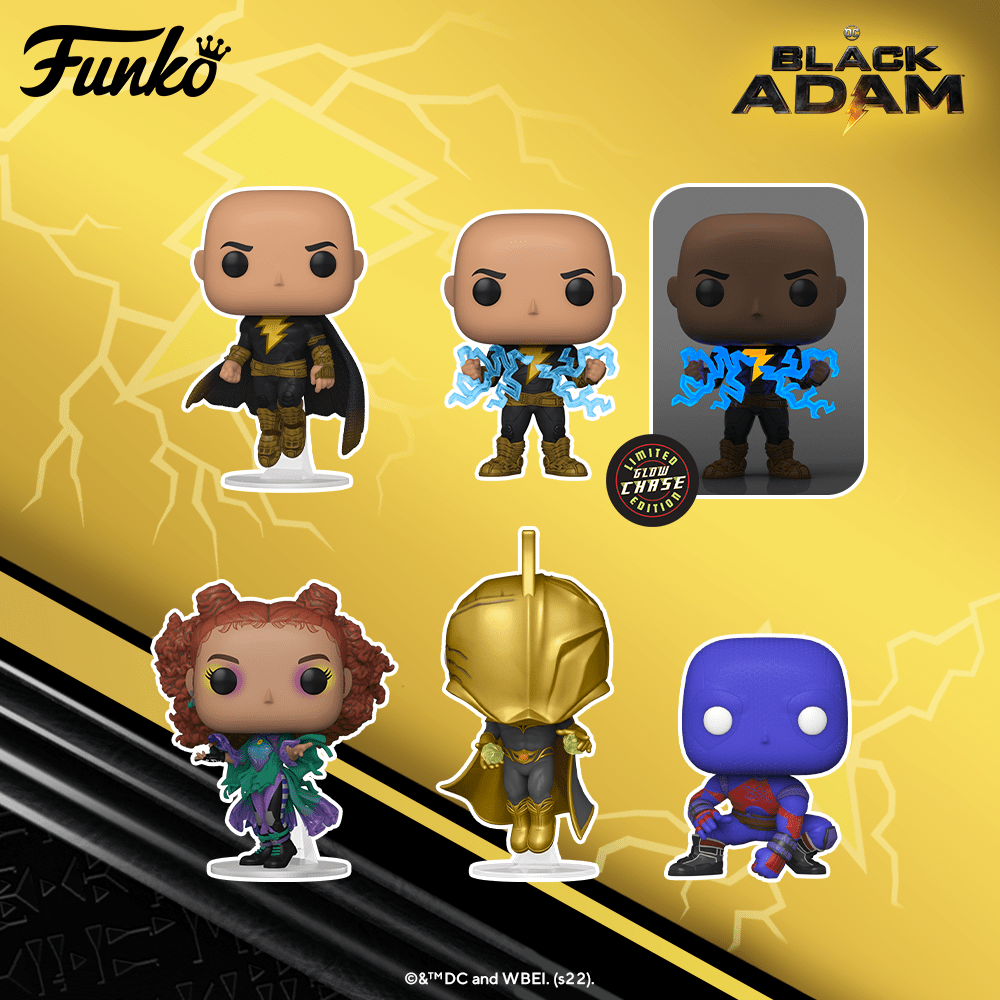 On top of that, Funko is tapping their Comic Covers line to release a comic version of Adam.
These are due out next month, and can be ordered now at the following online locations: